The wonderful world of MiniGel!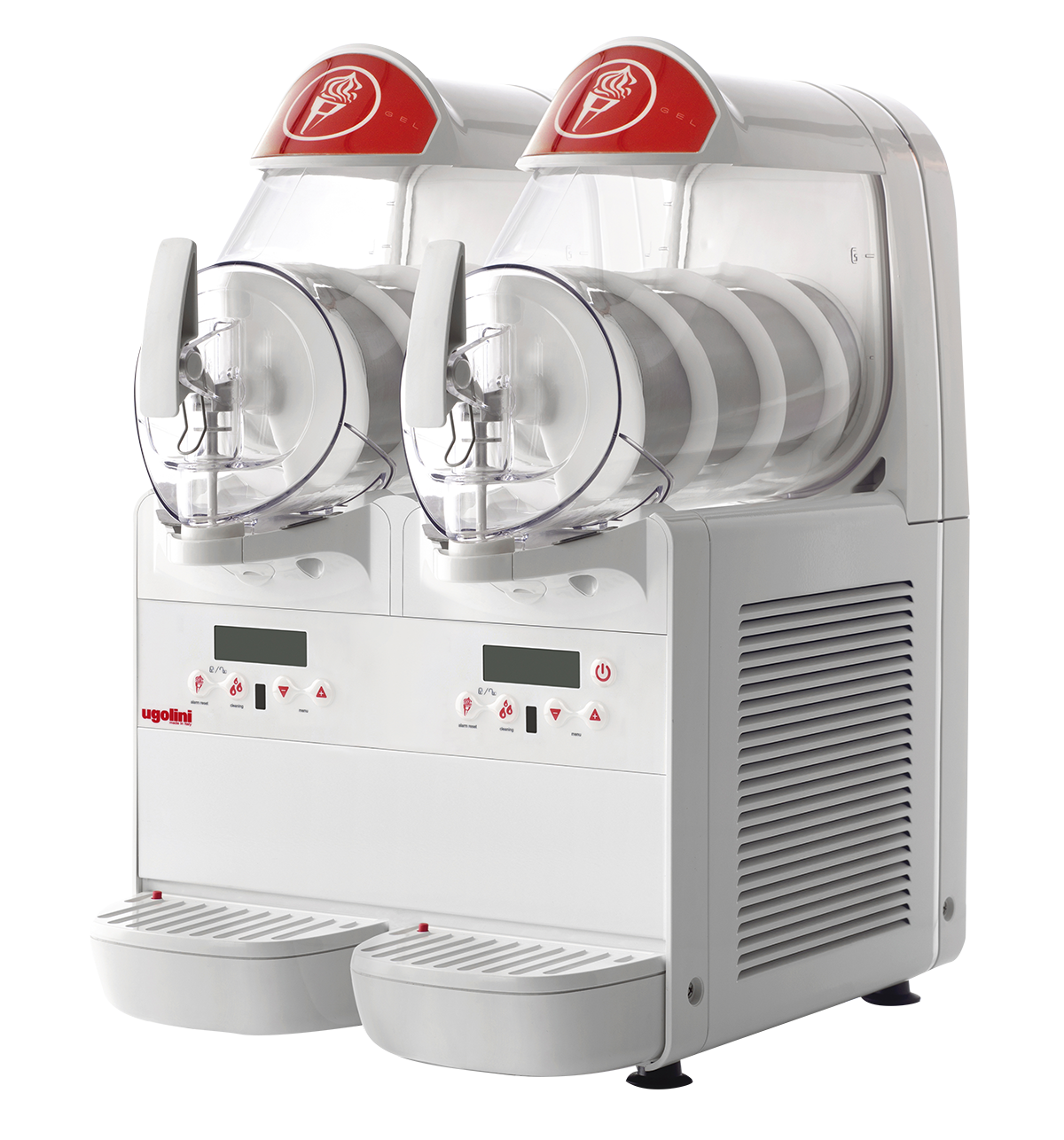 The team at FizzBang have worked with Ugolini for the past 20+ years; they're a great company with a 75 year history and sell over 50k machines a year worldwide
Not only are we proud to be their sole UK partner, we are also huge fans of their equipment
One of our favourite machines is the MiniGel range; this clever machine starts from just £1,599 and here are a few examples of how and why our customers use MiniGel machines:
Emily started a small coffee shop & takeaway on a narrow boat in Herts. She wanted to serve ice-cream & shakes in the summer months so opted for the MiniGel1 as its compact and also has a low power-draw – very important as the boats electrics are via a generator.
Tom in Southampton has a mobile catering company, he opted for a MiniGel2 as its versatility allows him to offer a range of beverages to his clients including ice-cream, frozen mocktails and cocktails; it's also small enough to be transported easily.
Matt oversees a Leisure Centre café in Radstock; Matt wanted to offer a healthy, plant-based option; with our help he now has his delicious own-recipe vegan frozen-yoghurt on tap!
Vinish has a restaurant in Twickenham, his hand-made Lassi's were extremely popular but hugely time-consuming to prepare; Vinish opted for a MiniGel2 enabling him to batch-prepare and easily dispense the Lassi.
Carlo in Richmond owns and runs a traditional Gelateria, he prides himself on his artisan creations of traditional Sicilian granitas and frappes; Carlo opted for a MiniGel1 and is able to serve weekly 'specials' with minimum fuss.