Convenience Stores – we're here to help!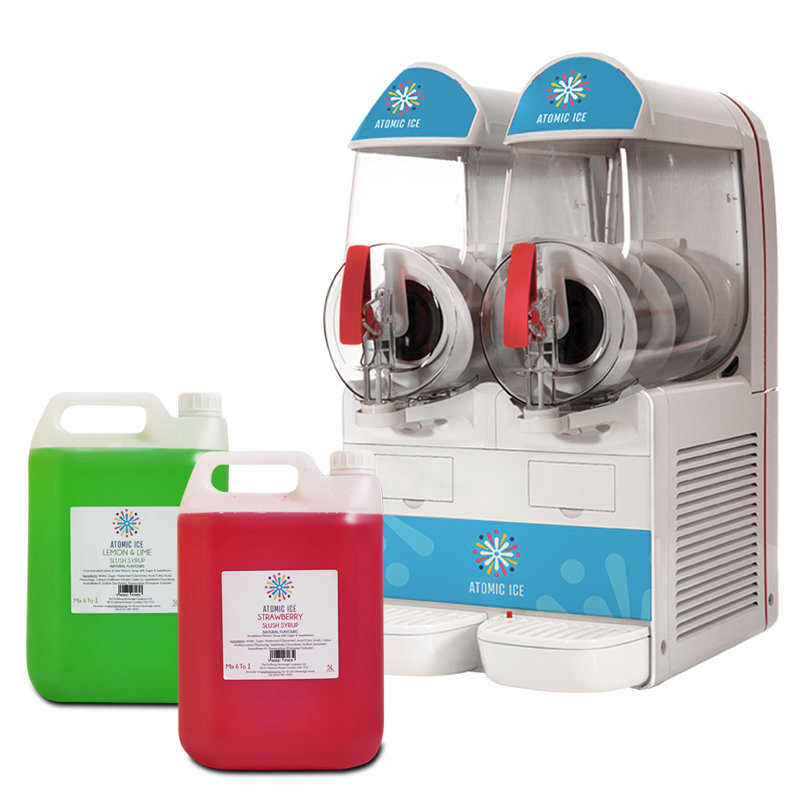 Convenience Stores
FizzBang work with a number of stores, we were introduced via the Association of Convenience Stores (ACS) network and have helped with some interesting applications for our equipment.
We have supplied replacement machines for some tired & failing equipment this summer; the biggest gripe from store-owners has been leaky equipment; this is due, mostly, to a driveshaft seal that requires frequent cleaning and lubricating; for a busy retailer this is often missed until it is too late.
FizzBang are the sole UK partner for Ugolini equipment, the team have worked with Ugolini for 20+ years and are huge fans of their innovative machines.
We have placed the New Generation (NG) machines into stores; these have a unique, patented, magnetic drive system which does away with the pesky drive seal. When used in conjunction with our great-tasting Atomic Ice frozen slush, this means scheduled maintenance intervals are increased from 10 days to 8 weeks and no leaks!
Retailers are also looking to diversify their frozen drinks offer, frozen ciders and beers are popular as is, most recently, 'Monster' energy drink. The NG machines are perfect for this sort of application as these products can wear the seals quickly and, of course, leak!
Not only is the NG range a nice looking machine, it also offers great versatility; milk-shakes and frozen yoghurt can both be dispensed easily, all for the price of a standard slush machine – we'll even throw in our Atomic Ice syrup 'bundle' to cover the purchase cost!
What's not to like??